It's time for fall gentlemen! Fall is one of my favorite seasons because the earthy colors and layers come out to play, making it extra easy to be stylish. It's also a great time to dust off your shoe collection and discover new ways to wear them.
I know shoe styles can feel limiting for men, but it's all about going for colors, textures and prints to really step up your game. Gone are the days where you have your one go-to pair of shoes, now it's time to have different shoes for your different moods (and outfits!).
Here are my favorite to have in your fall arsenal.
BOOTS
You already know I'm a huge fan of boots, I mean… look at this Ultimate Guide – now that's passion! Every one of my clients has a couple pairs of nice boots for fall, winter and bring, which come in handy for day to day and dressing up. Let's make sure you have the right pairs for hitting the sidewalks this fall. If you are need of a new pair, I want you to think outside of the box. The key is to switch it up and go for a new material like suede or introduce a style. Here are a couple of styles of boots i'm loving…
Suede Chelsea Boots
Suede shoes for fall are an excellent choice. You can dress suede up or down and it looks great. The softness of suede goes very well with the season.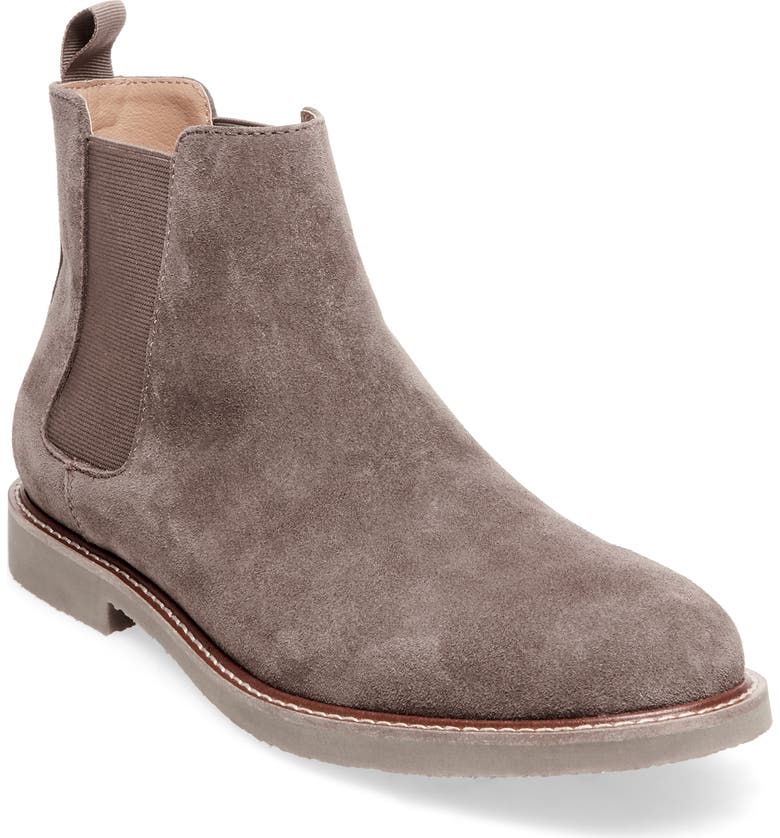 Photo Credit: Nordstrom
Outfit Example:
Photo Credit: Pinterest
Photo Credit: DailyMail
Tip: When wearing slim jeans, let your jeans naturally gather at the top of your boots for a rugged and casual look.

Photo Credit: ASOS
If you wear wider leg jeans, you can play around with exposing some of your boot for a rugged and casual style like this…
Photo Credit: Pinterest
If you want a more clean look, try cuffing your jeans or chinos like this…
Photo Credit: Pinterest
Dress pants should always fall straight over your shoes (I.e. no cuffing).
Photo Credit: CarminaShoeMaker
If you want more tips on how to wear Chelsea boots, check out this board.
Brown Leather Work Boot
If you like more of a classic smart casual look, a work boot does the trick because it's elevated, but not overly dressy.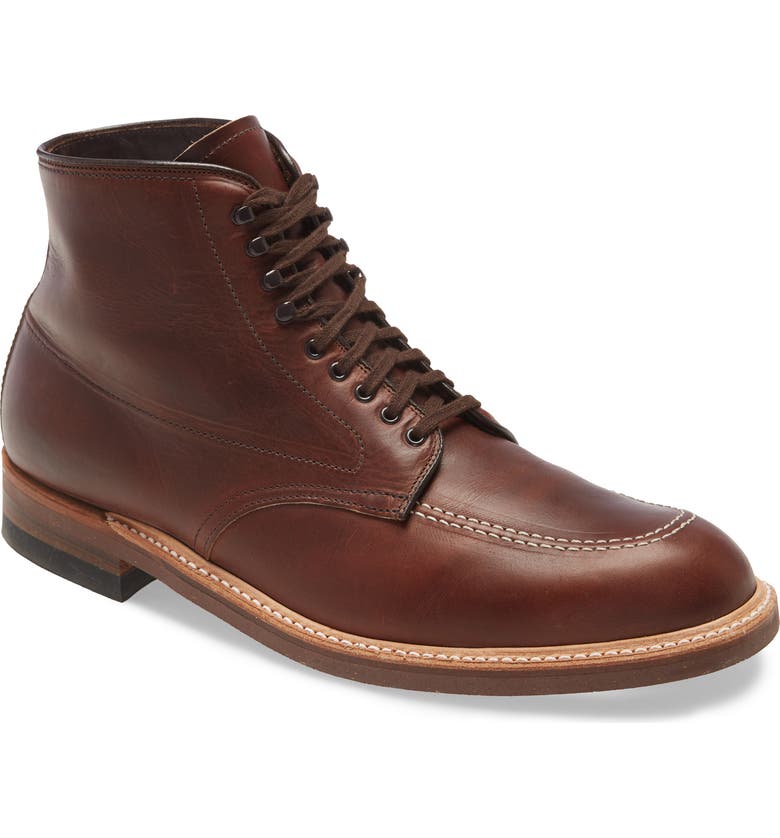 Photo Credit: Nordstrom
Outfit Example:
Photo Credit: Pinterest
Tip: Cuff your jeans at the top of your work boots for an extra stylish look.
Photo Credit: Pinterest
Chukka Sneaker Boot
If you want to try something completely different, check out these chukka sneaker boots. They are great for the casual guy who want to look effortlessly stylish and keep up his casual vibe.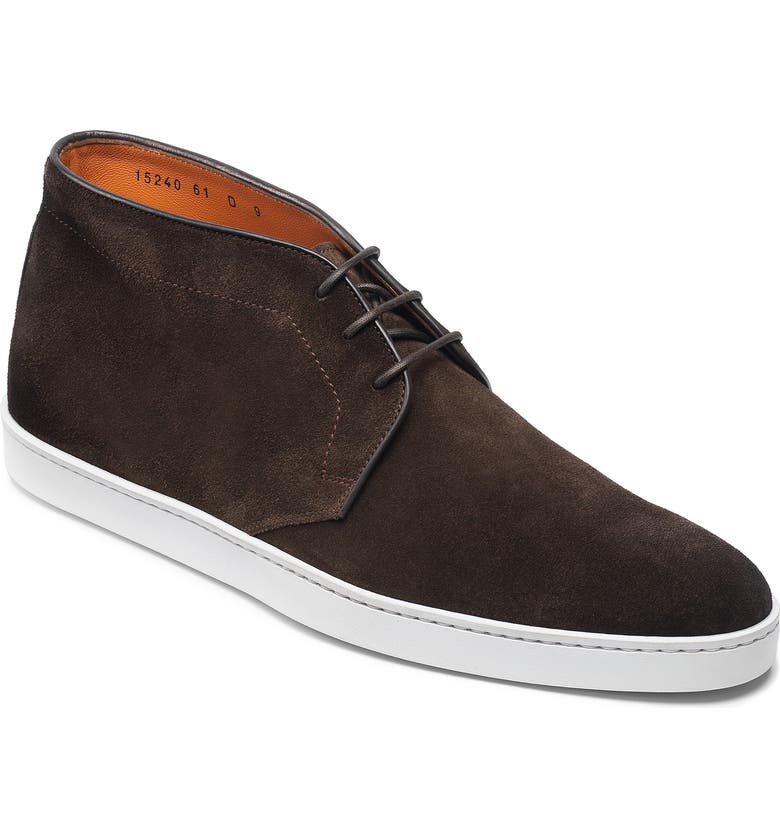 Photo Credit: Nordstrom
Outfit Example:
Photo Credit: Pinterest
Tip: Rolled chinos look great with a sneaker chukka
Photo Credit: Nisolo
Really really want to step it up? Check these out…
Photo Credit: Taft
Tip: Printed boots look great with classic blue jeans and a neutral henley or sweater. You want to keep the rest of your outfit pretty minimal, so the attention can go to the boots.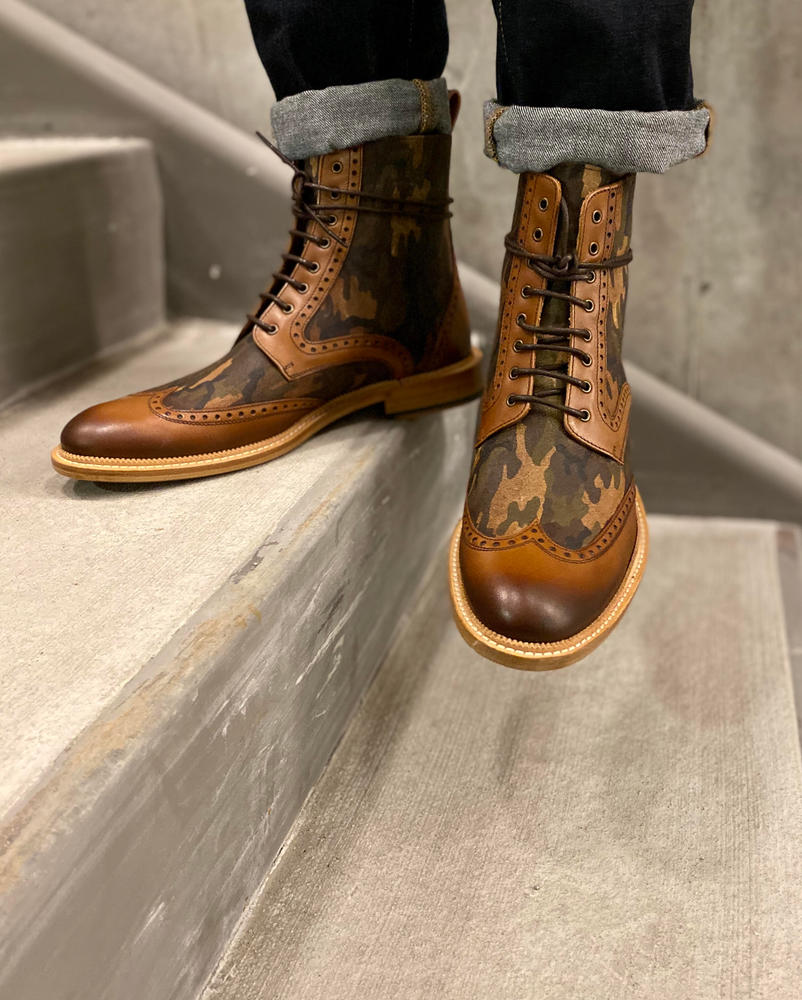 Photo Credit: Taft
If you want more ideas on how to wear boots, check out this board.
COOL SNEAKERS
If you're sick of the same ol' sneakers, shake it up! Have you thought about sneakers with a bit of flair? By adding some fun prints and accents to your shoes, you can have stand out style without trying too hard. Bonus: if your style is minimalist or very neutral, these will really help you step up your game because they look great with neutral colors. If your style isn't minimalist, doesn't matter, these will turn heads and get you some compliments.
Photo Credit: Taft Shoes
Tip: When wearing printed shoes, try to stay in a similar color family of the shoes. For example, the red shoe looks great with an earthy brown or green pant because of the tan in the shoe. You can also pick a color from the shoe and wear it in your shirt if you want to add more color.
Photo Credit: Taft
Brown Leather Sneakers
Sneakers with a bit of flair not your thing? No problem. You might be a classic guy! For the classic guys out there, try adding a nice pair of brown leather sneakers to the mix. Brown leather sneakers add to your look and won't make you look dressed down. Have you considered a hightop sneaker? Hightop sneakers are great if you are looking for something different. High tops come in handy when the weather cools down too!
Photo Credit: Grenson
Photo Credit: Ace Marks
Think of high top leather sneakers as a more casual boot option. These work great in cold weather and transitional seasons.
Photo Credit: Magnanni
Outfit Example:
Photo Credit: I Am Galla
Tip: Brown shoes add a nice pop of color to any outfit. This is especially true if you have a lot of dark or neutral colors in your wardrobe.
Photo Credit: Nisolo
If you want more ideas on how to wear sleek leather sneakers, check out this board.
SUEDE SHOES
There's nothing like soft and rich fabrics as the leaves start falling. Soft suede gives a feeling of warmth and lightness that should be coveted this season. Whether it's bluchers, derbies, loafers or even sneakers, add in a pair of suede shoes to keep up with the autumn vibes. Make sure to protect your suede shoes with an all-weather protector and DO NOT wear suede in the rain (the protector will help if the rain catches you by surprise).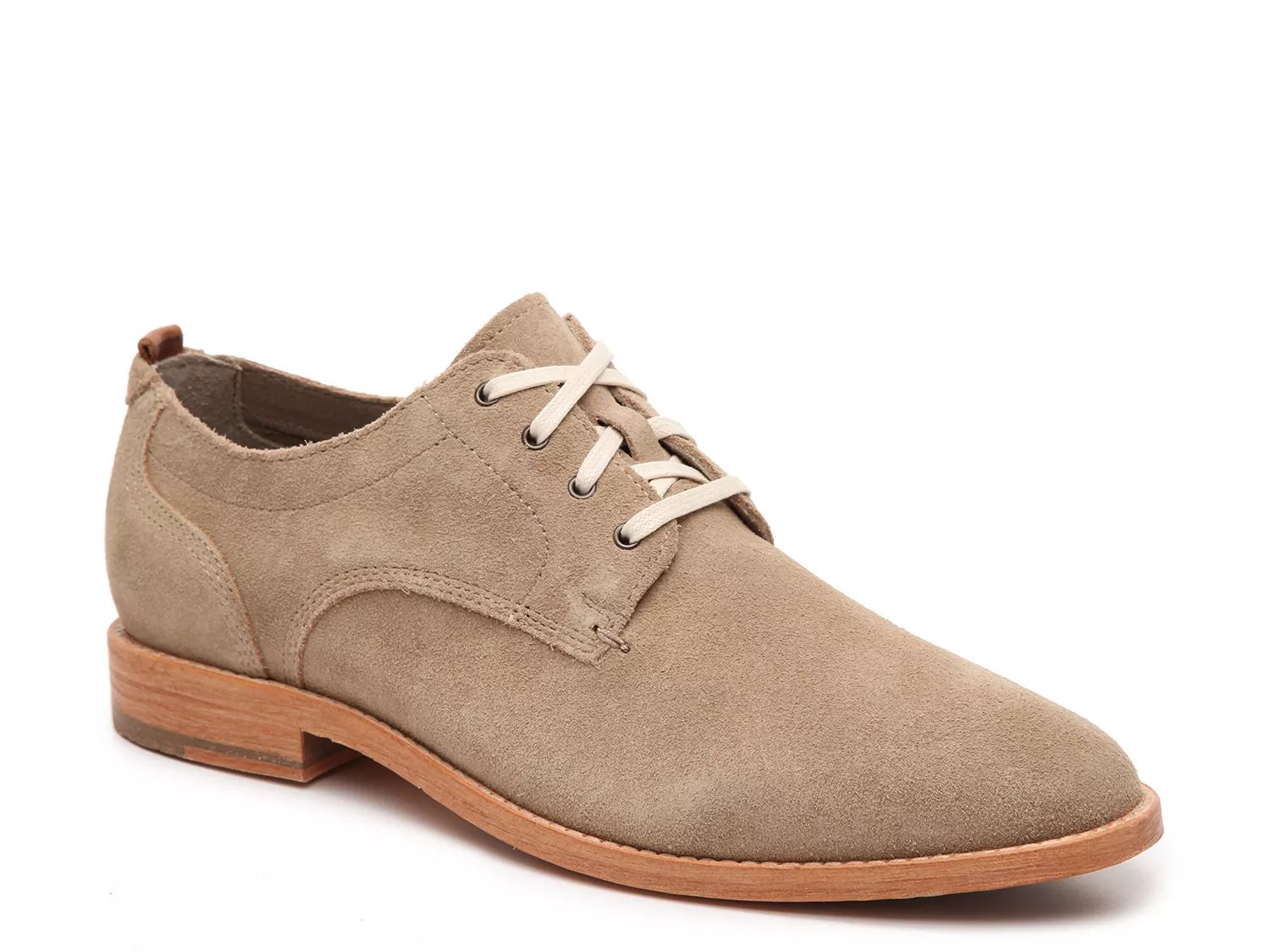 Photo Credit: Cole Haan
I'm really digging this suede wingtip sneaker because it's so unique and eye-catching. You can wear this with rolled jeans and chinos for a unique look.
Photo Credit: Saks Fifth Ave
Try switching up the color of your shoes and add in colors like blues and greens.
Photo Credit: Sperry
Outfit Example:
Tip: While the weather is still warm, cuff your pants and throw on no show socks with your suede shoes for a stylish end of summer look.
Alright guys, I hope this article has inspired you to step up your shoe game this fall. It's nice to have a couple of shoes in your rotation so you're not wearing the same thing over and over again – not only will your shoes age faster, but you're missing out on life! Also, remember to protect your shoes with a good spray to increase their lifespan. Just like our skin, real leather needs moisture, so apply a conditioner to leather shoes often. My favorite protecting spray is Jason Markk and their cleaner is great too. Here's a good leather conditioner if you need one.
Feel free to like, comment or share this article if you found it helpful! Make sure you subscribe via email so I can keep you posted when new articles come out.
Catch you in the next one!